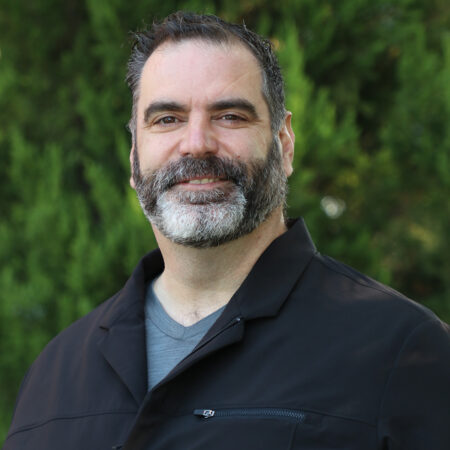 Jeroen Nelemans
Assistant Professor of Graphic Design
Department of Art and Design
Degrees: B.F.A. Florida International University, M.F.A. School of the Art Institute of Chicago
Jeroen Nelemans is an assistant professor in Graphic Design. In addition to teaching full time, Nelemans is a visual artist who works in a variety of media.
His work has been shown nationally and internationally, at institutions including the Museum of Contemporary Art in Chicago, the Fabric Workshop and Museum in Philadelphia, the De la Cruz Collection Contemporary Space in Miami, the Institute of Contemporary Art in Philadelphia, the Macedonian Museum of Contemporary Art in Greece, and the Urban Institute for Contemporary Arts in Grand Rapids.
His videos have been screened at the Museum of Contemporary Art in Miami; the Banff Center in Canada; the Werkleitz Centre for Media Art, Halle, Germany; Magmart International VideoArt Festival, Napoli, Italy; V-kunst: video und medienkunst, Frankfurt, Germany; 25th Festival Les Instant Video, Marseille France; and the Kortfilm festival in Copenhagen.
Nelemans collaborated with Anne Wilson in a video "Walking the Warp," which was part of a group show at the Whitworth Art Gallery in Manchester, England; the Knoxville Art Museum; the Contemporary Art Museum in Houston; and the Trienale Design Museum in Milan, Italy.
He previously worked as a part-time instructor at the Art Institute of Chicago and Alta College in Chicago.
Nelemans received a full merit scholarship from the School of the Art Institute of Chicago and completed his MFA in 2007. He has attended residencies at the Jentel Artist Program, Vermont Studio Center, Santa Fe Art Institute and Fountainhead in Miami.