---
Join our team!
Kansas Wesleyan University has an exciting position open that will create opportunities for those interested in learning regenerative agriculture practices. The Joe Hale Chair in Regenerative Agriculture will manage the full array of farmer training activities, both in the field and the classroom. The goal of the Regenerative Agriculture Chair is to facilitate a world-class learning environment and fully execute the Rodale Institute's Farmer Training (RIFT) curriculum at Kansas Wesleyan University, in partnership with Quail Creek Family Farms. This position requires a deep understanding of regenerative organic farming principles, practical experience in regenerative organic farming techniques, exceptional organizational skills and excellent communication skills. This individual will manage the Farmer Training program through its complete lifecycle from launch to final assessment. This includes recruitment of other faculty and staff, the marketing and recruitment of students, supporting the onboarding of students, and the execution of the program, including teaching and assessment.
View the job description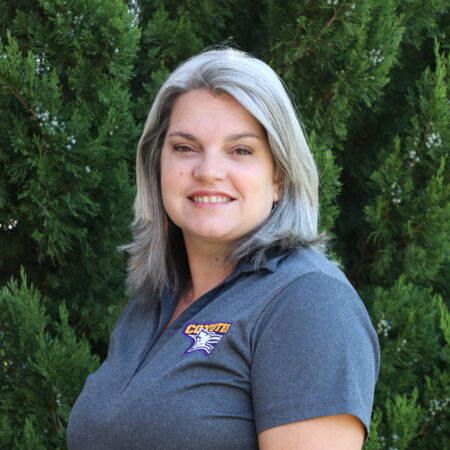 Sabrina
do Rosario
Director, Community Resilience Hub
Sabrina joined the Community Resilience Hub in 2022, where she leads with passion. Originally from São José dos Campos, Brazil, Sabrina has been living in the USA for eight years, three of those in Kansas. Her inspiration to study and advocate for the environment was influenced by experiencing the exuberant wonders of the Atlantic Rain Forest, visiting beaches on São Paulo North shore, and enjoying the mountains from Paraíba Valley, where she grew up. She studied biological sciences, and earned an M.B.A. in environmental management and sustainable development. In Salina, Sabrina leads the University United Methodist Church's community garden, where members and community gather to tend garden, talk creation care, and share the fresh, organic produce with those in need.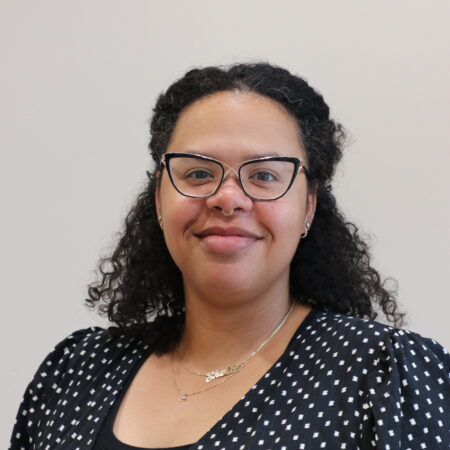 Sheila
Kjellberg
Coordinator, Community Resilience Hub
A Salina native, Sheila Kjellberg joined the Community Resilience Hub team in spring 2023. She manages partnership inquiries, oversees administrative projects and is the key contact for the Central Kansas Food Corridor initiative, which is helping create relationships with local farmers and managing the movement of food around the Salina area for the Local Food Promotion Program, a USDA grant-funded program that promotes food security throughout the corridor. Sheila is also active in local advocacy surrounding food security and accessibility.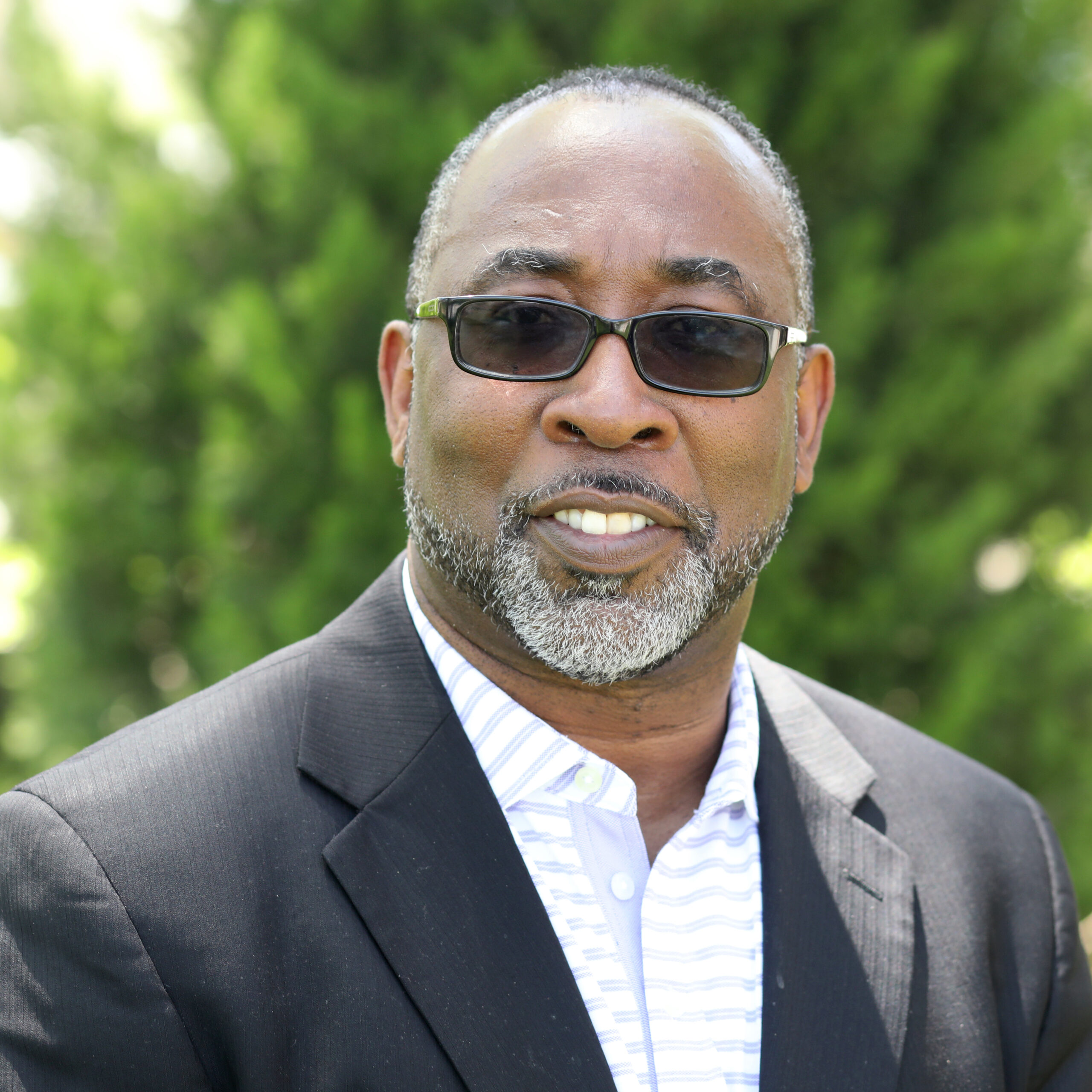 Rev. Allen
Smith
Advisor for Strategic Initiatives
Rev. Allen D. Smith serves as the advisor for strategic initiatives at KWU, including providing insight and counsel to the Community Resilience Hub team. He has served as senior pastor of the 300-member St. John's Missionary Baptist Church in Salina for more than 23 years. His passion for a just and sustainable food system was formed by his academic pursuit of a degree in agricultural economics and his significant work with social impact organizations in the Salina community. St. John's is a partner with KWU in the Kansas Rural Center's Food Corridor project that is working to address food insecurity in Central Kansas by building a resilient food system that is accessible to all.
In the Salina community, Pastor Smith is president of Salina Chapter of the NAACP, the board president of the Martin Luther King Jr. CACFP, and is the incoming president of the board for the Salina Family YMCA. He serves regionally as the moderator of Smokey Hill District for the Missionary Baptist State Convention of Kansas and is the national director for the fight against human trafficking for National Baptist Convention USA Incorporated.
Rev. Smith graduated summa cum laude from Southern University A&M College (LA) and spent 12 years in sales and marking at Chevron Oil Company. His biblical education includes a master of divinity from Faith Evangelical Seminary in Tacoma, and a doctorate of ministry in leadership at Midwestern Baptist Theological Seminary in Kansas City, Missouri.