Education, Action and Advocacy
Planting the Seeds for a Better Tomorrow
Using Practical, Applied Field Work for Education and Training
The Community Resilience Hub at Kansas Wesleyan University is working in stages to position itself to be the region's most innovative leader in research and education centered on regenerative farming. Whether you want to learn how to create your own sustainable food system, you are next in line to manage a family farm, or you are a farmer who wants to transition to regenerative organic agricultural practices, the CRH will provide the support and training you need to excel.
Research and hands-on learning will take place at Quail Creek Family Farms, operated by JRI Hospitality. The 600-acre outdoor laboratory includes farmland and a variety of animals that are fundamental to regenerative farming.
Within the next few years, educators from the Rodale Institute will bring 75 years of research and experience to Salina to help teach the next generation of farmers and current farmers who want to transition to regenerative farming practices. Together, our work will enable more regenerative farms and thus create access to more fresh produce in our region. Read more about this exciting partnership.
Learn more about our three-year plan.
Preparing a Workforce that Supports Farmers and Food Security
Did you know that while Kansas produces one-fifth of the country's wheat, 90% of the food Kansans consume is produced outside of the state's border? Our dependence on agriculture and transportation came to light during the COVID-19 pandemic, when supply could not keep pace with the demand. Droughts and other natural disasters across the country are affecting our ability to buy fresh produce in local stores. A better understanding of local challenges, specific to our land in the Central Plains, will enable us to develop innovative solutions for sustainable food systems and address inequity in food access particularly in rural areas.
Learn more about our Food Corridor program that is expanding access to fresh produce from Wichita to Salina.
Educating our Communities
We are committed to educating our campus community about where their food is sourced and how they can become part of the solution to a sustainable and secure food system. We have begun work on a Campus Scan that will inform our future Campus Sustainability Plan, to continuously decrease our carbon footprint.
We are committed to advocacy at the local, state and federal levels. In August 2023, the CRH will host its second Civil Discourse Training. The training is aimed at teaching techniques valuable to navigating difficult conversations, to counteract and cancel culture, to find common ground and to work together for the betterment of our communities. This course is open to the campus and local community; register today.
One of the founding higher education institutions of the Resilience Studies Consortium, Kansas Wesleyan offers a minor in Environmental, Sustainability and Resilience Studies. Our unique program combines sustainability, ecology, community and social action, preparing students for positions in such fields as sustainable energy and wildlife management. Curriculum is currently being developed for a minor in Agro-Ecology.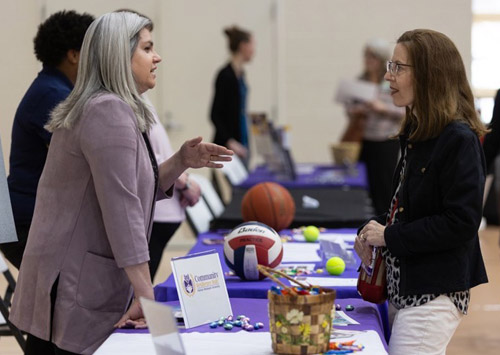 CRH Campus Coordinator, Sabrina do Rosario, shares information about the Hub at a Women's Leadership Conference on campus.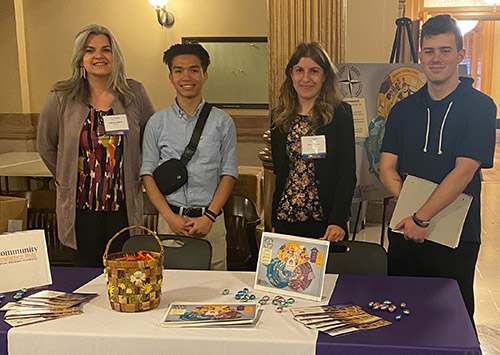 KWU students at the State Capitol in April 2023.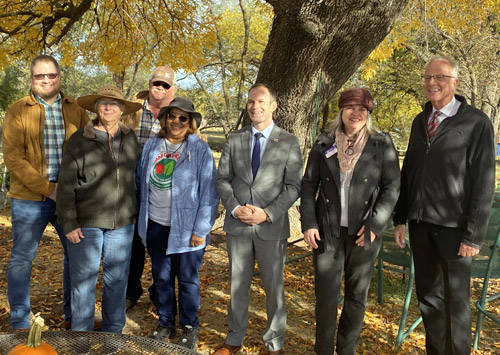 Senator Jerry Moran joins leaders from the CRH at KWU and Common Ground Producers and Growers in Wichita at Pearson Family Farms in November 2022.