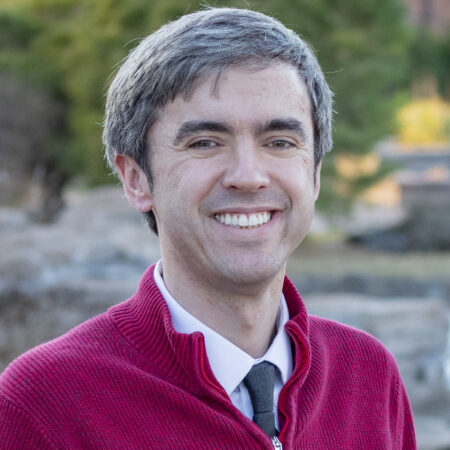 Brad Salois
Director of Marketing and Communications
Marketing and Communications Office
Degrees: B.S., Liberty University
Brad Salois joined the KWU Marketing and Communications office in August of 2019, after 11 years working in various roles in Virginia. He was promoted to director in May of 2020. Early in his time at KWU, he has already served as the university's Public Information Officer throughout the COVID-19 pandemic, noticeably enhanced the school's marketing and advertising efforts through numerous channels and dramatically increased content at KWU.edu/news. Since becoming director, he has led the development of KWU's virtual tour and launch of the new KWU.edu, in addition to managing a significant increase in the university's presence across the state.
Salois spent the majority of his career previously in athletic communications at the Virginia Military Institute, where he rose to the position of Associate Athletic Communications Director and worked with as many as 11 Division I sports at a time. He started numerous audio and social media ventures, led two website redesigns, wrote as many as 30 press releases a week and was a key player in broadcasting throughout his time at VMI. His publicity efforts included working with multiple MLB draft picks and track and field All-Americans, in addition to broadcasting games on multiple avenues, including ESPN3 and ESPN+.
Salois also played a part in publicizing the opening of VMI's Corps Physical Training Facility, where he served as the regular public address announcer for much of the facility's first two years of existence. At the time, the venue was regarded as one of the top indoor tracks in the country.