Service Learning
Building relationships with communities around the world
Learn and Serve
Linking academic outcomes with intentional service provides one of the richest forms of learning for today's students. Kansas Wesleyan University introduced The Center for Global Service Learning in the fall of 2014. Innovative internship opportunities, vibrant learning experiences — domestic and abroad — and meaningful, life-changing service projects are the hallmark of The Center for Global Service Learning.
The Center has a robust resource area both in-house and online. These resources are for students, faculty, staff, alumni and friends of KWU. Also, transient faculty and transient students may participate in the near future!
For more information, contact Campus Ministry at 785-833-4329.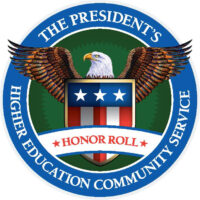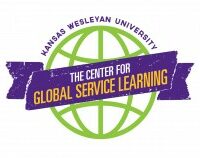 Serving Salina
Serve Salina on Saturdays
Do you feel called to make a difference in your local community, on your campus or even globally? You can build community, prepare for a life of service and engage in fellowship through CampusServe. We meet on campus at 8 a.m on Saturday mornings, break into project teams, head out and serve others and then return for lunch. Together we can show and share the love of Christ!
Projects include:
Salina Rescue Mission
Church Cleanup
Biology Farm Work
Project HERO
To register: Visit the CampusServe section of our Campus Ministry page or text (701) 409-0598.