Art
Your imagination knows no bounds at KWU.
With exciting Art and Design concentrations, innovative courses and collaborations, and boundless imagination, you are free to dream here. The faculty are passionate to see you become more than you can imagine, and are dedicated to the holistic education that only a liberal arts university can provide.
With internships, publication opportunities and other professional skill-building opportunities incorporated into the curriculum, you will be well prepared for the best possible start to a fulfilling career. Opportunities in art and design are growing rapidly. Give your dreams wings at KWU.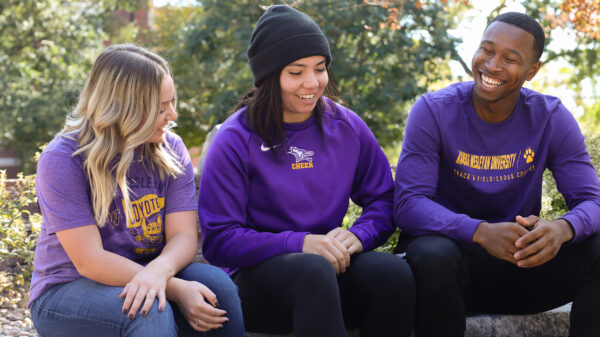 This program is offered:
On Campus
Art Major Concentrations
Studio Art
Studio Art presents concepts and guides the development of skills necessary for a student of the visual arts to create original pieces of art. Flexibility within the Studio Art concentration allows the student to pursue a particular medium through their chosen area of study and available departmental electives.
Photography
Photography encompasses coursework to develop the skills and knowledge necessary for the student to pursue photography as a career, or to pursue work as a visual artist through the medium of photography. The degree covers commercial photography, fine art photography, studio lighting and editorial techniques.
Art Administration
Arts Administration prepares students for a career in leading and administering programs within the wider arts community such as the Visual Arts and the Performing Arts. Courses are designed to provide an understanding of a practice in art, the leadership needed to promote the arts, the skill necessary to maintaining economic feasibility in the arts and the ability to interact with both artists and the public in pursuit of these goals.
Pre-Art Therapy
Art Therapy is a pre-professional program that prepares students to continue on and pursue a graduate degree in the field. It provides the basis of a practice in art as the vehicle for interacting with clients and patients within a counseling environment, in addition to the understanding of, and training in, psychological issues prevalent in the counseling environment.
More About Art Majors
The minor in Studio Art provides the student with experience in both Two-Dimensional and Three-Dimensional art. It will best serve students wishing to apply artistic expression to other areas of study, or to simply explore personal expression through the studio arts. The student must complete all of the following courses:
Courses: Credits
ARTS 160 — Drawing I — 4 Credits
ARTS 205 — Painting I: Fundamental Approaches — 4 Credits
ARTS 250 — Sculpture I — 4 Credits
ARTS Electives — six credits in additional 200-400 level ARTS courses