Chemistry
Immerse yourself in labs, interactive classes and research as you begin your medical or health career journey.
Bachelor of Science (B.S.)
Chemistry prepares students for employment as researchers in a variety of field industries from the synthetic to the analytical. The degree is also designed to give students who wish to pursue a doctorate in the chemical sciences or a doctorate in pharmacy (Pharm.D.) a solid foundation for the rigors of those post-graduate processes.
Why study Chemistry at KWU?
You will be immersed in labs, interactive classes, research and other experiences that enhance your career choices and chances to get into graduate school, medical school or other advanced health degree programs. You will complete an undergraduate research project working closely with a KWU chemistry professor. There are also opportunities to work part-time or be an intern in a Salina-area laboratory or health center.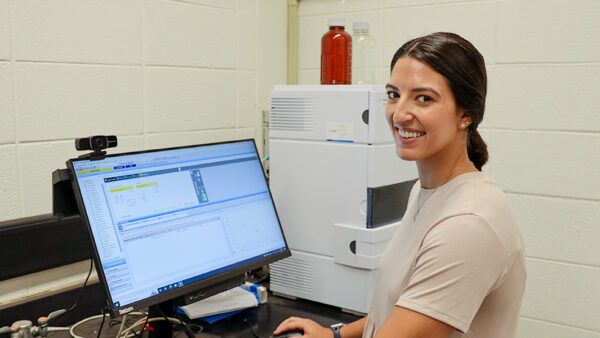 This program is offered:
On Campus