KWU Dining Services
Delicious options hosted by Shriwise Dining Hall, The Den and Sodexo
Food Service
Sodexo is the food service provider at Kansas Wesleyan University. Click on the KWU Dining Services button just below for full details about Hours, Menus, Account Balance and more.
The Den
Located in the Hauptli Student Center, on the main floor of the Student Activities Center, The Den serves:
Simply-To-Go
Bakery items: bagels, brownies, cinnamon rolls, giant cookie, muffins
Ice cream novelties
Fountain drinks
Sandella's Flatbread Cafe options
Jamba Juice
Service hours vary week to week. Click on the button below—and then click on the "Hours of Operation" link—for the current week's schedule for The Den.
Shriwise Dining Hall
KWU Dining Services provides meals in Shriwise Dining Hall, located in Pfeiffer Hall on the west side of the campus.
Fresh fruit and salads
Delicious, hot, home-style entrées
Freshly baked pizza and pasta
Deli choices served on freshly baked breads
New creations by our chef just for you
Ice cream and freshly baked desserts
Homemade soups
Shriwise Dining Hall Meal Service Hours
Monday through Friday
Full Breakfast:
7:15 a.m.-10:00 a.m.
Light Lunch:
10:00 a.m.-11:30 a.m.
Full Lunch:
11:30 a.m.-2:00 p.m.
Light Dinner:
4:30 p.m.-5:00 p.m.
Full Dinner:
5:00 p.m.-8:00 p.m.
Late Night (Monday-Thursday):
8:00 p.m.-10:00 p.m.
Saturday Through Sunday
Brunch: 10:30-1:00 p.m.
Dinner: 5:00 p.m.-7:00 p.m.
(hours subject to change in time or location)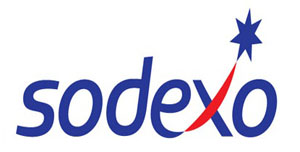 Sodexo (formerly Sodexho Alliance) is a French food services and facilities management company headquartered in the Paris suburb of Issy-les-Moulineaux. Sodexo is one of the world's largest multinational corporations, with 420,000 employees representing130 nationalities, working at 34,000 sites in 80 countries.