Give Your Dillons Dollars for KWU Scholars
An easy, painless way to provide scholarship dollars for KWU students!
We are excited to share a new partnership between Kansas Wesleyan University and Dillons Food Stores in Kansas (and fellow Kroger-owned food store chains Gerbes Super Markets in Missouri and Baker's in Nebraska) that will raise money for scholarships every time you swipe your Dillons (Gerbes, Baker's) Plus card. All you do is sign up!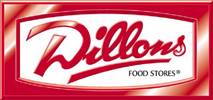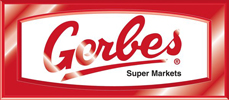 Dillons Community Rewards program allows Plus card members to designate an organization of choice to receive a donation based on a percentage of their total purchase*. You can help us raise money for student scholarships every time you check out at Dillons, Gerbes and Baker's, and it doesn't cost you anything! Simply follow the steps below to connect your Plus card with KWU. The more you shop, the more dollars raised to bring the brightest and the best students to campus.
How Dillons Dollars Works
A customer must have three things to register and begin supporting Kansas Wesleyan University:
A Plus card, which is available at any store by asking an associate
A valid email address, which can be obtained from any free online service and can be anonymous
A personalized account at the company's website, which again can be anonymous
To enroll in the community rewards program:
Members must visit the website at bannercommunityrewards.com
Sign in OR Create an account (see below on creating an online account at our website)
Click on "Enroll Now"
Enter the 5-digit NPO (54446) and search
Select KANSAS WESLEYAN UNIVERSITY and click on "Enroll"